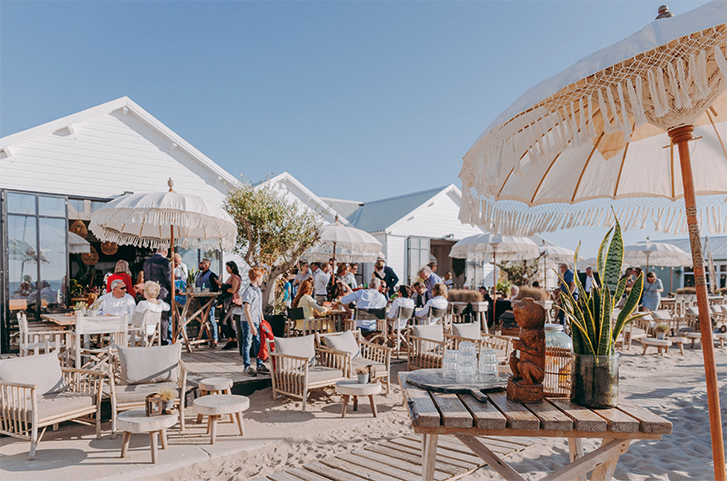 Company event at the beach
Have you been assigned the task to organize a great company event for your colleagues and yourself? Have you already considered booking the Beach villa of Tulum Tulum?
Tulum Tulum in Noordwijk has a Beach villa, especially for groups larger than 60 people, which you can book exclusively for your own use. Because you can book the Beach villa in this way, you can freely spend the whole afternoon and/or evening at the beach and enjoy fresh fantastic food, ice cold drinks from buckets filled with ice and the watch the fading sun as it disappears below the horizon.
It doesn't matter if you just want to enjoy the lounge on the terrace or if you want to do teambuilding activities on the beach, everything is possible in the direct surroundings of the Beach villa of Tulum Tulum.
It's also possible to finish the day after having enjoyed dinner, with a party including a DJ. The Beach villa is big enough for dancing.
Would you like to know more about organizing a company event of would you like to come by and see the Beach villa for yourself? Then, fill out the form and we'll contact you as soon as possible.